Friendship & Competition
Amazing private golf experiences
Scottsdale's premiere golf club experience
At Terravita Golf and Country Club, in Scottsdale, Arizona, our members cultivate relationships, old and new.
Far from an individual sport, golf takes on a different meaning at Terravita. Whether participating in men's and women's golf leagues, member-guest golf tournaments, special events, or a casual afternoon round - lively interaction built on the foundation of golf defines the Terravita experience.
As one of the leading private golf communities in Arizona, the club's inclusive atmosphere allows all members to enjoy the game in a stress-free way that casts aside worn-out notions of exclusivity. Women account for nearly half of the 33,000 annual rounds played during the bustling schedule of club events, interclub leagues and regular play.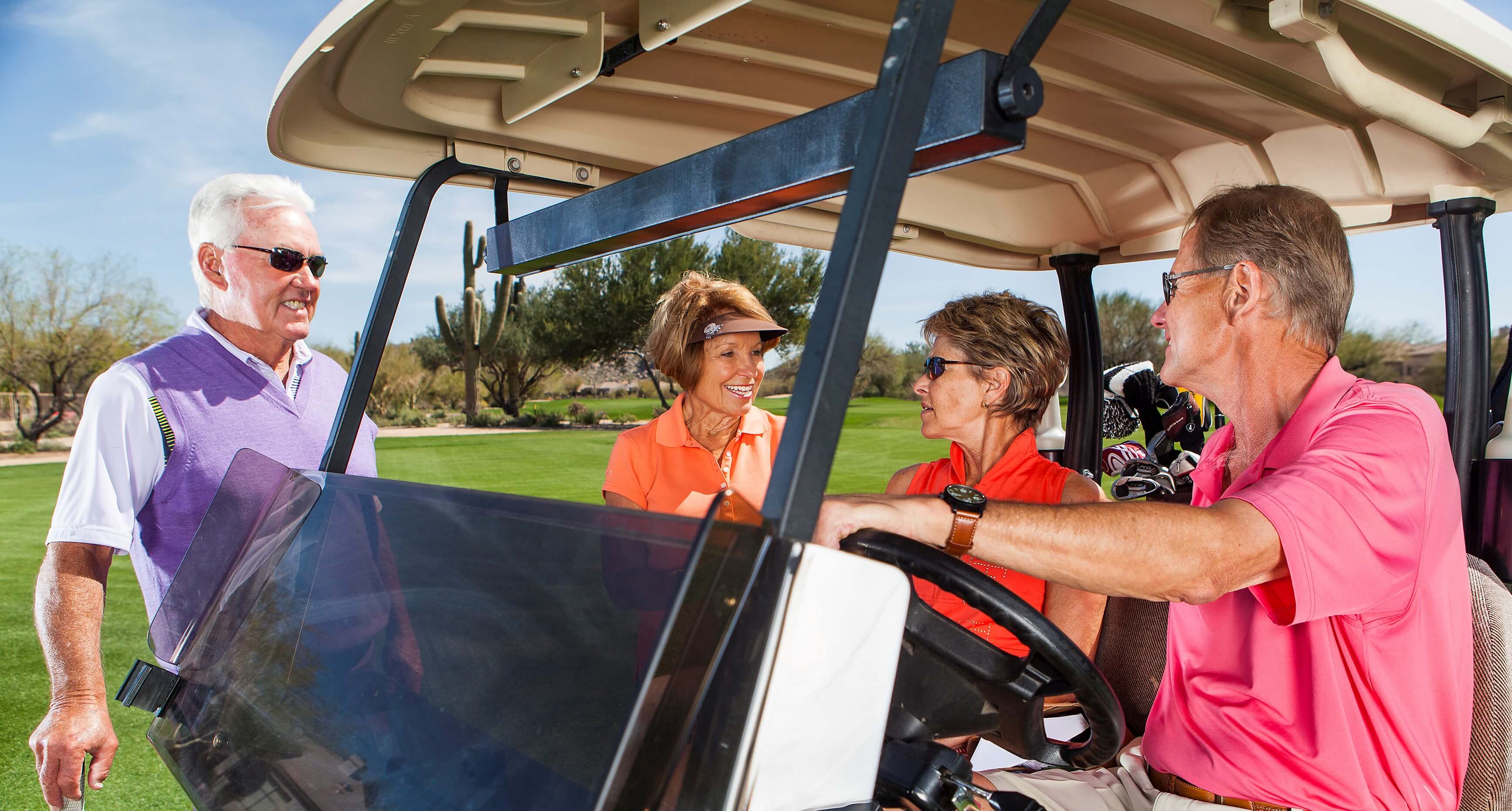 On any of the 300-plus days of sunshine enjoyed each year at Terravita, it's always easy to find a game.
Terravita, as a Troon Privé Club, offers a refreshing variety of opportunities to tee it up on some of the world's finest golf courses at discounted rates. Full members at Troon Privé clubs have the privilege to play at other private clubs in the portfolio at a preferred Privé Privilege rate. Members are entitled to bring up to three guests that will play for the host clubs accompanied rates. To find out more, visit the Troon Privé website.
A summer local reciprocal golf program is also available for Terravita Golf Members, allowing members to golf at various public and private golf courses around the valley for discounted rates.
FRIENDLY GROUP PLAY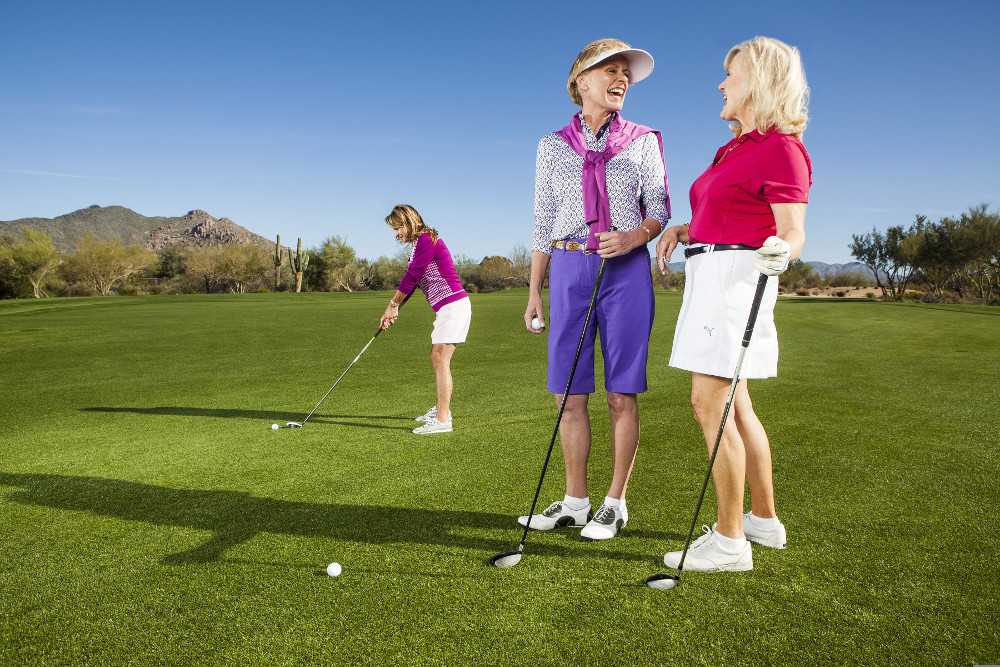 The club encourages and supports organized weekly play for all golf members from November through April and informal play continues May through September. From men's and ladies' days, to informal groups, to Saturday morning money games, there's ample opportunity to participate in your style of play.
GOLF SOCIALS
Terravita specializes in all the social fun that surround the game. Members enjoy relaxing at the clubhouse with fellow golfers at wine and cheese parties, gatherings before and after tournaments and events, as well as for casual happy hours all year long. The club also hosts special activities such as Demo Days where members test-drive the latest equipment from major manufactures and purchase the latest fashions and accessories.
GOLF ASSOCIATIONS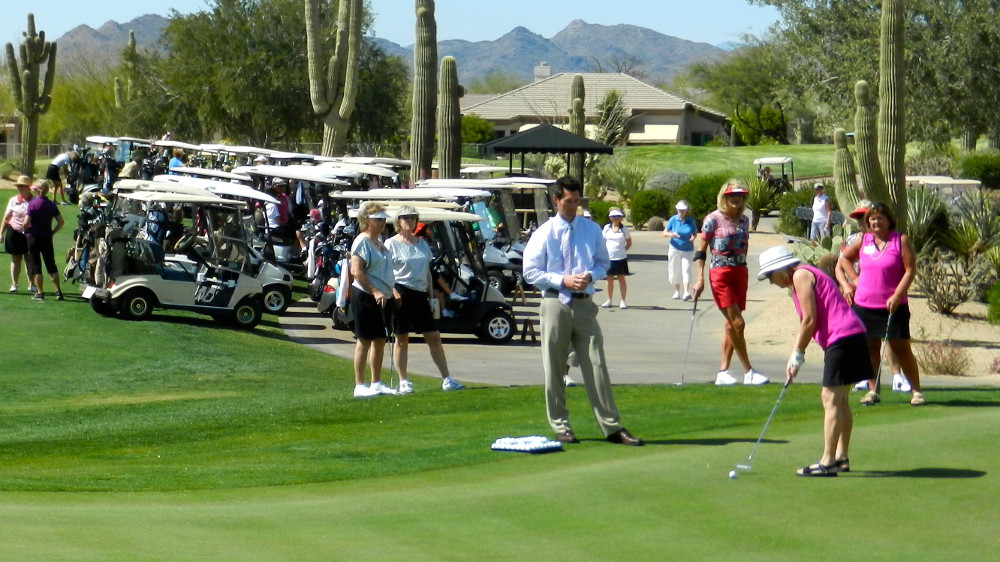 Diamonds in the Rough: A 9-hole golf outing hosted by Terravita Women's Golf Association group (TWGA Diamonds) that promotes fellowship and camaraderie while enjoying the game of golf. There are no handicap restrictions.
Cactus Gems: An 18-hole format hosted by Terravita Women's Golf Association Group (TWGA Gems) that encourages warm fellowship as well as a commitment to the USGA Rules of Golf. This group also upholds the true spirit of the game, as embodied in its ancient and honorable traditions balanced with camaraderie and fun. An established handicap of 40 or below is required.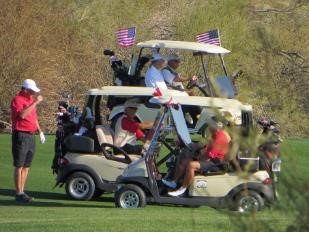 TMGA: Weekly 18-hole games hosted by Terravita Men's Golf Association group (TMGA). All handicap levels are welcome in this team-oriented event followed by an organized social gatherings at the Clubhouse each week. Members can also enjoy the golf and festivities of Opening Day, Closing Day and Guest Day.
PRESTIGIOUS INTER-CLUB LEAGUE PLAY
Both the Men and Women participate with other prominent local private clubs in inter-club competition. Among the participating clubs are:
Ancala Country Club
Anthem Golf & Country Club
The Boulders Resort
Country Club at DC Ranch
Desert Forest Golf Club
Desert Highlands Golf Club
Desert Mountain Club
Firerock Golf Club
Gainey Ranch Golf Club
Golf Club of Scottsdale
Legend Trail Golf Club
Mirabel Golf Club
Paradise Valley Country Club
Pinnacle Peak Country Club
Rio Verde Country Club
Troon Country Club
Tonto Verde Golf Course
Wildfire Golf Club
MEMBER TOURNAMENTS
Member tournaments offer both competitive and social opportunities to suit any level of play. Those looking for competition, or just a little fun have an equal opportunity of finding both. But no matter the stakes, the same friendly attitude lies at the foundation of every competition. Terravita hosts a variety of tournaments and championships annually for men, women and couples.
Terravita Golf Club Tournaments (sponsored by TGC)
Terravita Club Championship (Women's & Men's)
President's Cup Match Play (Women's & Men's)
Terravita Couple's Championship (Member-Member)
High Desert Classic Couple's Invitational (Member-Guest)
Member-Staff event
Play for P.I.N.K.
Black Mountain Invitational (Member-Guest)
CAN-AM Cup
Terravita Women's Golf Association (TWGA)
Cactus Gems 18-Hole Golf Association
Women's Fall Classic - Chili Pepper (Member-Member)
Sonoran Invitational (Member-Guest)
Member - Guest Day
Terravita Women's Golf Association (TWGA)
Diamonds in the Rough 9-Hole Golf Association
Gambel Tournament (Member-Member)
Prickly Pear Tournament (Member-Guest)
Diamond Pairs Tournaments (Member-Member)
Terravita Men's Golf Association (TMGA)
Rattler Cup (Member-Member)
Eagle's Trophy (Member-Member)