Focused on the Future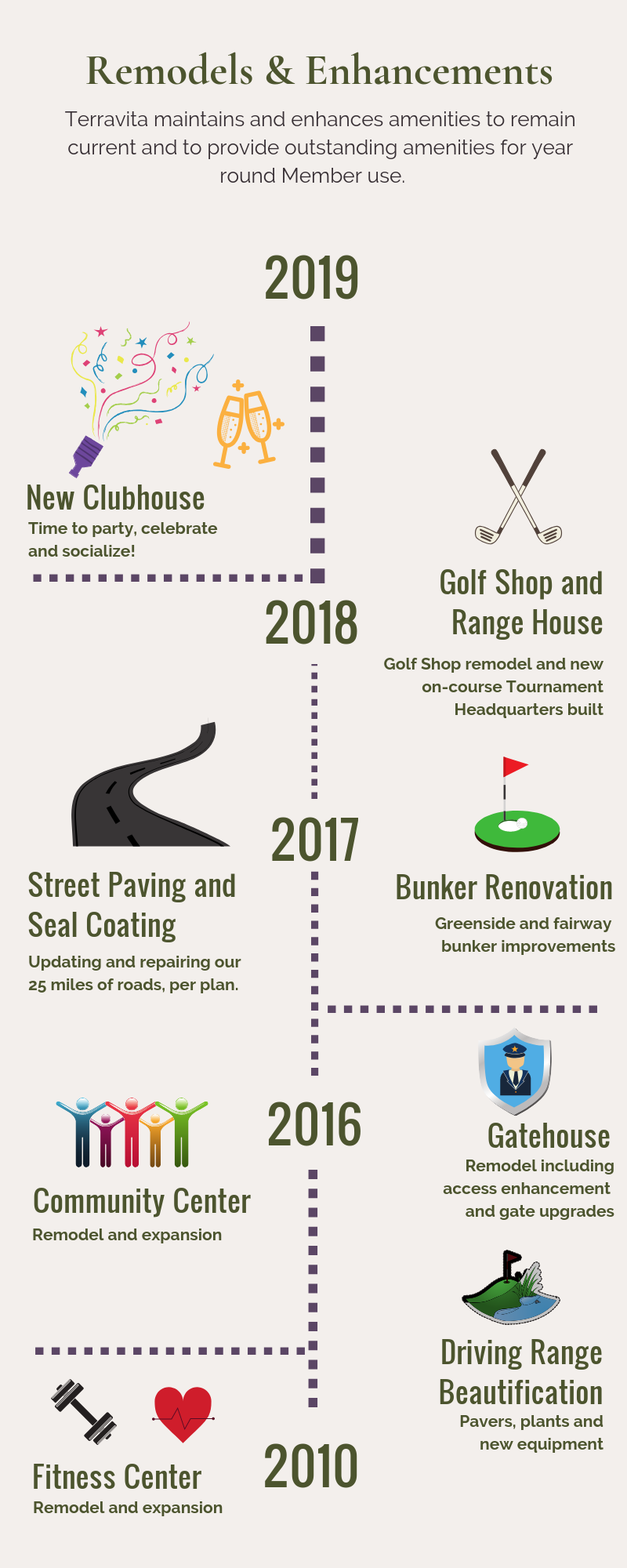 Terravita is committed to maintaining and improving the community amenities to enhance the member experience and attract new members. We believe it is in our members' best interests to keep Terravita current, thereby helping to maintain and improve property values over time. We will continue to maintain and enhance community amenities in a fiscally responsible manner.
Terravita has refreshed, remodeled and enhanced all its amenities within the past few years. Our entrance gate house, our street paving, the fitness facilities (fitness center, pool, tennis courts and nature trail), the community center, the golf course and most recently our clubhouse have all been maintained, enhanced and remodeled. We strive to keep Terravita modern and relevant for the lifestyle our members live.
Terravita is fiscally strong and our Management Teams work closely with our Board of Directors to budget and plan for operations, infrastructure replacements and capital improvements. We are always looking for new and creative ways to streamline operations and utilize technology to help us maintain and improve our operations and manage our bottom line.
Our Terravita Golf Club Board is guided by our TGC 2025 Strategic Plan and annual action plans, ensuring day to day operations are managed effectively while also keeping a steady eye on the future and what needs to be done to maintain and constantly improve our member experience.